Make sure your home is free from clutter. Potential buyers will appreciate it.
Your kitchen should be picture perfect.
Have all your lights on when expecting a buyer.
Have all shades and blinds open.
Your home should smell like a garden.
Have baked goods and drinks for guests.
Have soft music in the background.
Wear your million-dollar smile and have fun!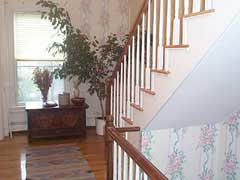 Raul's Tips For Buyers
Be punctual when viewing a home.
Remove your shoes if raining or snowing.
Take your time when touring the home.
Ask questions; do not be shy!
Inspect areas such as basement, bathrooms,etc.
Oblige if offered baked goods and drinks.
Smile pretty and have fun!